A personal challenge - can I whip out a fiction poster in a couple of hours? If I start with a rough draft from the Casablanca project I can. I was certain that I had nothing left to give for this round but I was so inspired by
herself_nyc's "Closure is a Silly Word" tonight that I had to respond. So few Spuffy stories (or really fandom stories in general) take Dawn's trauma, or the relationship between the two Summers sisters, seriously. I adore the angst, the heartbreak, the love and the stubborn hopefulness. Plus, New York City and especially the Chelsea Hotel is nearly a character in it's own right.



(And how could I not love a fic that mentions the Dojo, one of my favorite places to eat when I've visited the city? Dark, damp, overcrowded, noisy, dirty, cheerful, oddly comforting, long wooden tables shared with strangers, my boots soaking wet from the rain, and bowls of hot, damnably tasty noodles is what I think of when I think of the Dojo.)



First, though, read the fic:
part 1 part 2




[

THEN CHECK OUT THE POSTER....

]






Click links below for full-size versions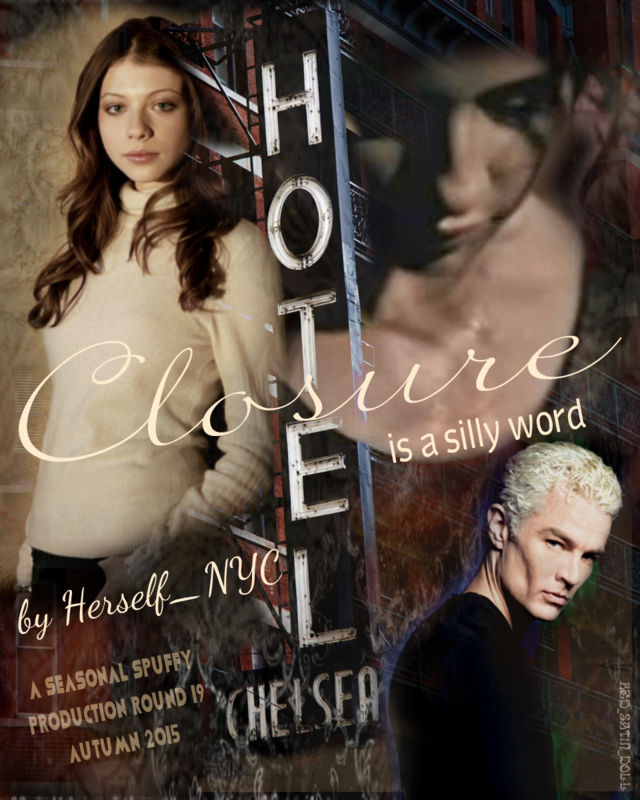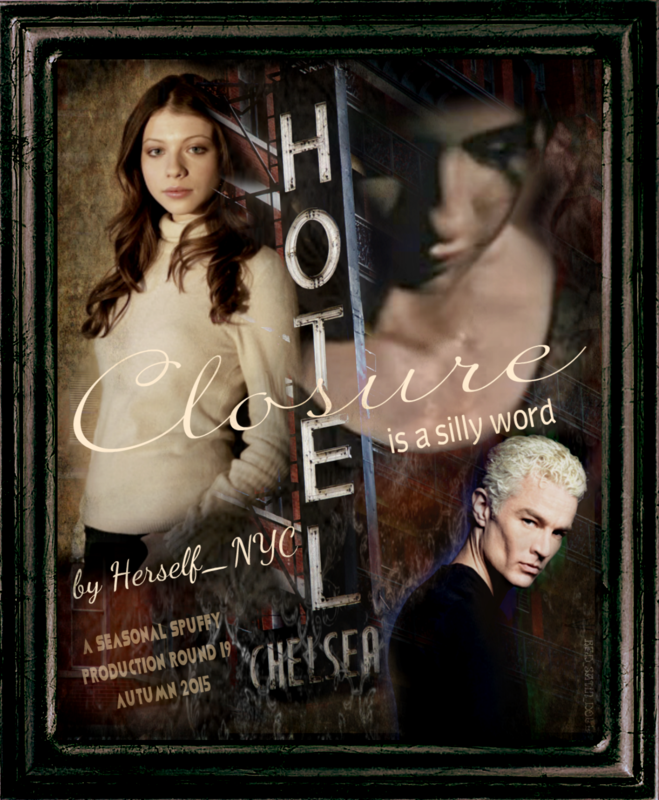 v2, 1260 x 1529 pixels
A Vague Disclaimer is No One's Friend:
~ DO NOT RE-POST TO OTHER SITES (INCL. FANPOP) OR LJ COMMUNITIES WITHOUT MY PERMISSION!
~ Take what you like for personal use but please credit if used :)
~ Comments however are appreciated :)
~ All artwork by yours truly except where otherwise indicated.
Nominee, "Still Pretty" (Worksafe Artwork),
rwsawards
Round 11
Nominee, "Under Your Spell" (Best Buffyverse Banner),
wicked_awards
Round 13
Happy 10th anniversary Seasonal Spuffy - and thank you everyone for a great time! Here's to another 10 years.